ACT 4 SA empowers the San Antonio community through year-round base building, actions of solidarity, public education, policy, and advocacy. We are dedicated to pushing for accountable, compassionate, and transparent measures to create public safety that preserves and centers the health and well-being of our entire community.
We are focused on building the presence of life-giving systems that allow people to thrive and be well. Systems that prevent harm and better equip communities to address harm when it occurs. We choose not to perpetuate trauma-inducing systems rooted in racism and oppression. We believe educating our community will help create more leaders who can help us push toward freedom from the oppressive carceral system we currently face. We know that comprehensive public safety reaches far past the risk management of our current institutions.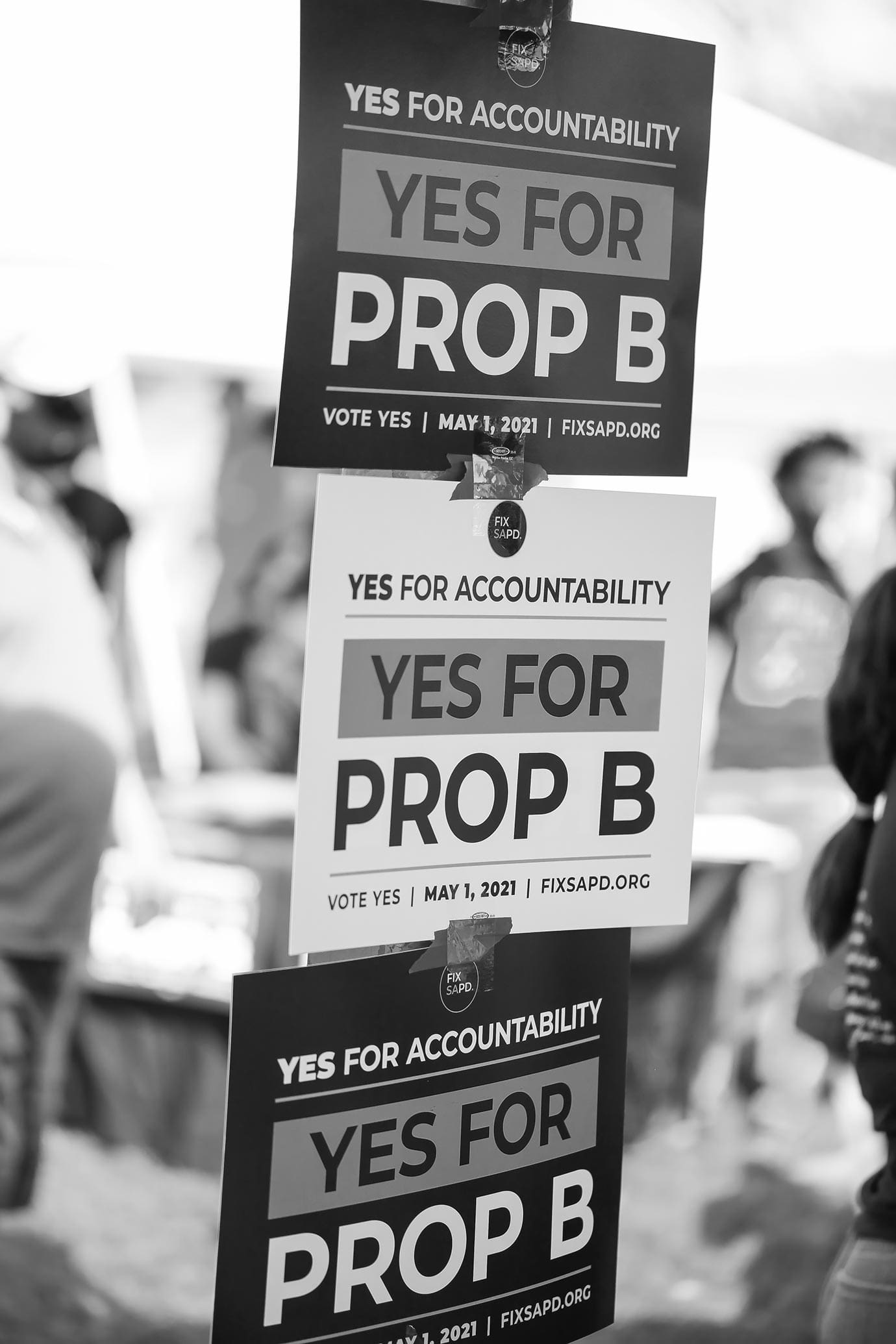 ACT 4 SA is the first grassroots organization in San Antonio to focus on policing the police. Composed of former organizers and volunteers of the Prop B initiative, ACT 4 SA is here to answer the community's calls for accountability through solidarity, education, activism, and advocacy.
Founder, Executive Director
Ananda Tomas (she/hers) is the current Executive Director for ACT 4 SA, and the former Deputy Director of Fix SAPD, which ran the Proposition B campaign in San Antonio last May. This initiative would have removed the current police contract in an effort to create a new contract that created stronger police discipline and transparency to the public. Although the ballot initiative failed by a mere 2%, it has changed the conversation around police accountability and taking on problematic police contracts across Texas and the nation.
Before organizing for police accountability in San Antonio, Ananda attended the University of Texas at San Antonio where she received her Master's in Political Science. Before this, Ananda worked on several electoral races in several states, including serving as a Regional Field Director for the Bernie 2016 campaign and helping elect a State Senator in Oregon in 2014. She received her Bachelor's in Social Work and Sociology from Eastern New Mexico University in 2012.