ACT 4 SA empowers the San Antonio community through year-round base building, grassroots actions, educational campaigns, and more to achieve the accountable, compassionate, and transparent public safety system we all deserve.
ACT 4 SA is the first grassroots organization in San Antonio to focus solely on police reform. Together we can build a safer, more just San Antonio for all.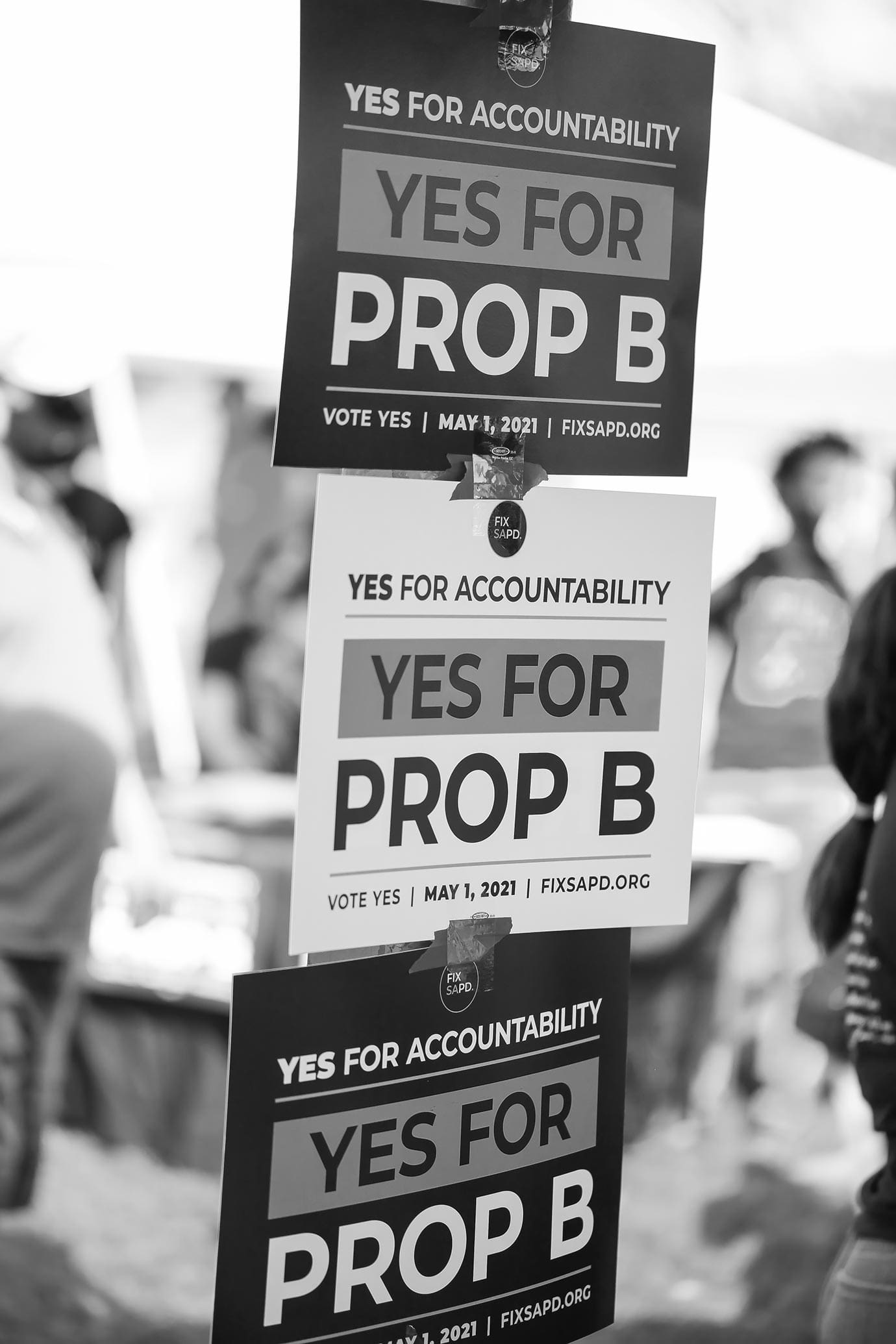 Composed of former organizers and volunteers of the Prop B initiative, ACT 4 SA is here to answer the community's calls for accountability through education and activism. Whether it's replacing our police contract, creating better local and/or state legislation, or changing police department policies, we are dedicated to achieving accountable, compassionate, and transparent policies that protect everyone in the community.
Founder, Executive Director
Ananda Tomas (she/hers) is the current Executive Director for ACT 4 SA, and the former Deputy Director of Fix SAPD, which ran the Proposition B campaign in San Antonio last May. This initiative would have removed the current police contract in an effort to create a new contract that created stronger police discipline and transparency to the public. Although the ballot initiative failed by a mere 2%, it has changed the conversation around police accountability and taking on problematic police contracts across Texas and the nation.
Before organizing for police accountability in San Antonio, Ananda attended the University of Texas at San Antonio where she received her Master's in Political Science. Before this, Ananda worked on several electoral races in several states, including serving as a Regional Field Director for the Bernie 2016 campaign and helping elect a State Senator in Oregon in 2014. She received her Bachelor's in Social Work and Sociology from Eastern New Mexico University in 2012.